Youth is an important part of the pathway to a net zero future…
The invited guests includes:
Rumaitha Al Busaidi, Moderator
Rumaitha is an Omani sports personality turned broadcaster who leveraged her public platform to bring mass attention to the environmental issues affecting the GCC region. Credited as the first female football analyst in the Arab World, Rumaitha held the radio airwaves by hosting the number one prime time show reaching millions of loyal listeners across the Gulf. Currently, she serves as vice president at Oman's Implementation Agency where she works on implementing strategies to maximize social and environmental development through creating sustainable clusters in line with the country's economic diversification development plans. Among other leadership positions, Rumaitha is the executive director at Oman's only environmental NGO; Environment Society of Oman. She is also an Atlantic Council fellow, a Global Shaper Curator for the year 2015-2016, and an advisory board member for AIESEC. Named by the European Commission as a Peace Ambassador in 2017 and by UN Women as Innovation Ambassador in 2019, Rumaitha holds an MPA from the Harvard Kennedy School.
Courage Komla Asase
Curator, Ho Hub
Ghana, Africa
Asase Courage Komla is a young graduate and a community Manager at Ho Node Hub. He's passionate about community volunteering, co-learning opportunities and social impact projects. At Ho Node hub he work directly with start-ups and the larger community of ecosystem, helping build businesses and create a conducive investor friendly area for businesses. He has also championed the idea of co-working and shared community based resources.
Wei Heng Pok
Impact Officer, Auckland Hub
New Zealand, Australasia & Oceania
Pok currently works as a climate change and sustainability consultant at Ernst & Young (EY) in their New Zealand office. Their work involves climate change modelling, sustainability framework/strategy development and community impact measurement. // Pok is currently training to be a Climate Reality Leader, has worked with the World Economic Forum to establish a Climate Justice Innovation Challenge, and is currently engaged in a project creating a regenerative framework for Auckland, centred on learning from indigenous wisdom and development within planetary boundaries.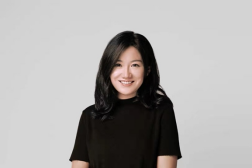 Lucy Tong
Member, Beijing Hub
Lucy (JieQiong) Tong is a Project Lead at the Secretariat of the Global Alliance of Universities on Climate. She received her masters from Tsinghua University in International Construction and Project Management, during her graduate studies, she organized the second Global Solutions Festival, an annual gathering of young change-makers to solve pressing global issues in climate, health, tech, education, and poverty. She is a Global Shaper from Beijing, a youth leadership initiative of the World Economic Forum, and a researcher at the Global Future Council for China at the Forum.
Special Credit to the colleagues at the World Economic Forum for the Global Shapers Community, namely:
Natalie Pierce, Community Lead, Experiences and Partnerships, Foundations
Katie Hoeflinger, Specialist, North America and Caribbean, Global Shapers Community
Sophia Simmons, Project Specialist, Climate and Environment, Global Shapers Community

About the Global Shapers Community
Born out of the World Economic Forum, the Global Shapers Community is a network of inspiring young people under the age of 30 working together to address local, regional, and global challenges. With more than 13,000 members, the Global Shapers Community spans 448 city-based hubs in 150 countries.

In 2011, Professor Klaus Schwab, Founder and Executive Chairman of the World Economic Forum, founded the Global Shapers Community to empower young people to play an active role in shaping local, regional and global agendas.